The Beginnings and Youth Years
Born in 1972, Sort Vibes grew up in a small village in Upper Austria and soon began to experiment on his father's home organ at the age of 11. Very quickly he gained confidence to play by ear with childlike curiosity and an ability to absorb and instantly memorize all these sound images of music he heard on the radio. At the very beginning it was rather simple listening to the 80s pop music and later tunes ranging from Rod Steward, U2 and to synthetic stuff from Jean Michele Jarre. As it was so easy and effortless to get into the flow and feel the chords and melody intervals just by following the sound in his brain, he never learned how to reproduce music from scores.
On this musical journey, at the age of 16, there was some shift and he discovered more sophisticated music from the 70s, like Pink Floyd and early Genesis. Over the years, hearing the chord and melody structure of a broad range of pop music he had built a good base to know what fits together. So he felt it was time to express his own ideas and write music of his own.
As another hobby, Sort Vibes was writing software for some years already, and now he could use his own MIDI sequencer software to compose and record his music. There is certainly a smile on his face listening to this first steps today considering the simplicity of that synthetic tunes sounding from the home organ, and a scrappy synthesizer later, though simulating acoustic instruments.
In the early 90s a second instrument began to take an important role beside the keys. Being fascinated of the broad range of sounds and a more direct influence of finger-string contact, Sort Vibes learned how to play guitar when he was 21, again in an self-taught way. Developing new skills and writing songs on the acoustic guitar from then on went hand in hand.
Some time before, remarkably, he met a 20 years older guitar player, who still is a close friend now. His friend grew up in the 60s and in consequence Blues music went into his life and they were jamming together frequently, his friend on electric guitar. Before, he did not even know what Blues is, but now he progressed a lot in improvisation, and blues scales since then influence many solos.
While still never reproducing music from note sheets, Sort Vibes now was getting more familiar with harmony and chord theory, to be able to write down chord symbols and analyse his compositions.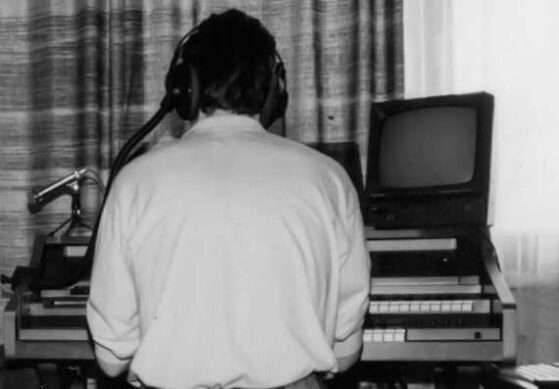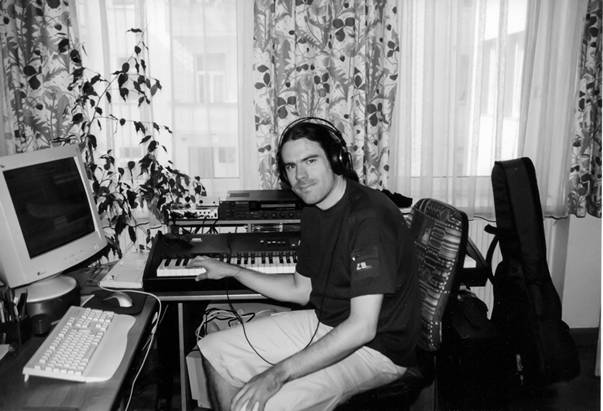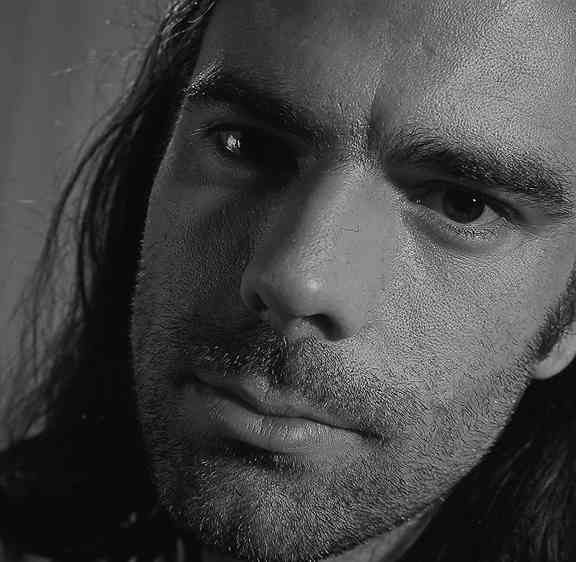 Jamming in Linz and the Fonked On Production
A new epoch began in 1999 when Sort Vibes moved to the city of Linz and soon attended the jam sessions in the Cheers pub once a week. There was no large audience, but he found new friends, good musicians and new inspirations. So he came in touch with older, jazzier styles and a new challenge to improvise with a Jazz guitarist and other excellent musicians.
Beside these sessions, his musical preferences began to shift, approaching Latin Jazz, Soul and Funk, but also very important, electronic music, mainly house.
All these music genres influenced new songs written at this time, and now Sort Vibes was courageous enough to start writing his own lyrics.
For a short time Sort Vibes joined a band named Ear-O'Soul, dominated by Blues Rock, most songs written by the bandleader. Unfortunately, the first gig was already the last one and moreover, the pub where he loved to play, closed again in 2001.
So Sort Vibes concentrated on his own music and recording some newer songs in his flat on the PC, this time with fellow musicians from the jam sessions and Ear-O'Soul. However, due to limits of recording in a flat and his liking of electronic beats, he decided for an unconventional combination of drum & bass and percussion samples together with jazzy Hammond and Rhodes. Now having written his own lyrics, these were the first songs with vocalists and led the appearance of the Fonked On album in 2003.
Looking at this first production with more distance, Sort Vibes recognized that the recording and sound engineering quality was not on a professional level. This might have been one reason, that he lost motivation to put much effort and energy in promoting the album, and at the same time he missed the joy to play in a live settings.
The Funkontrast Band Years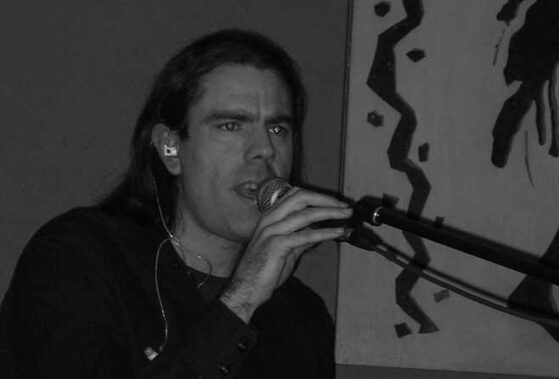 After all, in 2006 the time was right to build his first band Funkontrast, in the first years mainly playing the songs of the Fonked On album, in a band setting of drums, bass guitar, electric guitar, saxophone and keys and vocals by Sort Vibes.
It was always some challenge to find venues for gigs for a band that would not play any cover songs, but in the following years Fonkontrast had some good gigs in the area of Linz and Steyr.
Facing some changes of band members and having no sax player anymore, in 2011, the band decided to better engage a vocalist, and Sort Vibes concentrated on playing the keys.
Funkontrast still had a few gigs with new material and female vocals until 2013, but in fact the band spent much time with rehearsal, given the small number of gigs, and as a result the band broke apart finally. Over the years, even Sort Vibes  was not happy anymore with the situation to spend a lot of time for band management and rehearsals, always playing and hearing the same songs, and little time to work on new songs.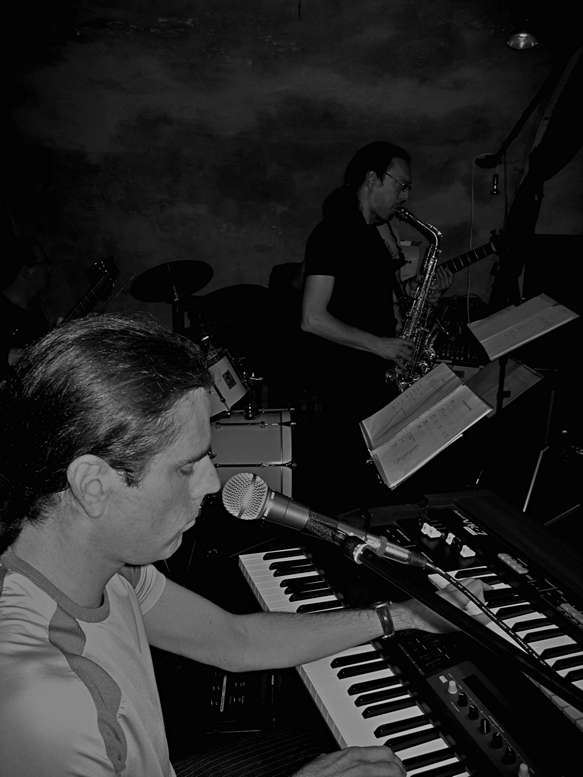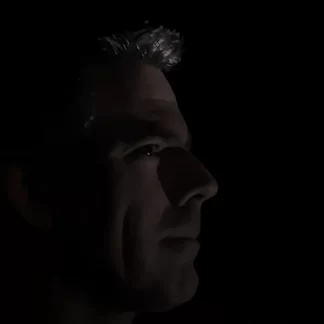 The Funkontrast period was now history, and Sort Vibes again was seeking for exciting challenges to collect bits of drum loops and samples from various genres, to shape a new form and unusual beat basis for his newer compositions. This paved the way for the songs now released on his debut album Sparks.
However, it turned to be a longer journey with rework, migration to a new digital audio workstation, finding vocalists, mixing and some periods, where he has put the album on ice to write new songs. In contrast to his beat oriented songs, he created a lot of pure Piano pieces from fluent improvisations in recent years.
Sort Vibes always enjoyed to bring in spontaneous ideas in live jams, very often to songs he never played before. So to compensate not having a live band anymore, he frequently was playing at Jam sessions in Linz, Perg and Schwertberg in the years before the Corona pandemics.
More About Sort's Philosophy of Art
Many thanks to:
Franz, Felix, Michi, Asta, Uli, Wolfram, Thomas, Markus, Robert, Mirko, Max, Michl, Julia, Peter, Bernhard and Gerald.