LISTEN TO THE SPARKS ALBUM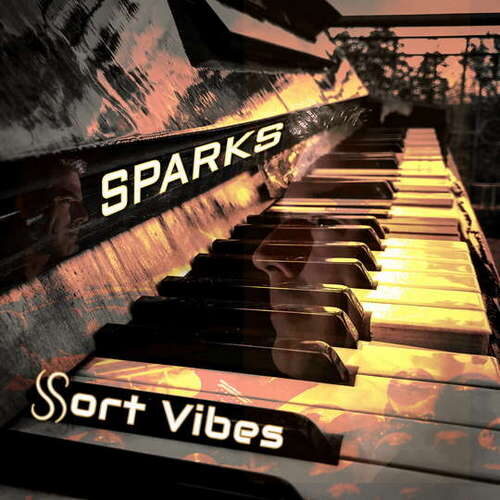 Enjoy the musical freedom of the Sparks album, a sonic world infusing a diverse palette of vintage funk and soul vibes with modern electronic influences, inviting listeners to dance with their bodies and ponder with their minds.
All Lyrics, Music, Beat and Sound Composition by Sort Vibes, also playing Piano, Rhodes, Hammond and Acoustic Guitar.
Bass Guitar by Gerald Kiesewetter.
Mixed and Produced by Sort Vibes, All Rights Reserved.
Mastered by Marc Felish at Dominion Mastering
Sparks collides intricate rhythms, eclectic instrumentation, and an abundance of vocal talent.
It's a culmination of a lifetime of influence drawn from my adoration for the hot energy of vintage Soul and Funk, driving Latin grooves, and all things syncopated. Throw in House and Disco into the mix, and you've got a recipe for something truly exceptional.
My lyrics are mainly about self-empowerment and issues moving and dividing the society before the pandemic came.
While rarely leaving the analog musical base formed by Piano, Rhodes or Hammond, the Sparks album reflects my musical freedom to deconstruct drum and sound sequences and rearrange them to forge something new and unexpected.
Each of these songs embraces a colorful sonic world, enhanced in its own way with the distinctive voice of an individual singer, recorded in her or his own town, such as London, Los Angeles or Melbourne, during the pandemics.

CHOOSE YOUR FAVORED PORTAL